Achieve Science
Lively, interactive and educational K-8 science assemblies that align with California Science Standards.



The Amazing Science Whiz Show: Benny Buettner & Bebe Conrad
Amazing science wizardry with visual arts optical illusions.



Arithmetickles: Ben Bendor
A hilarious romp of a show that combines live theatre with creative math.



Arts Teach: Segerstrom Center for the Arts
Over 70 professional performing artists in music, dance, theater, and the visual arts offering school assemblies, student workshops, residencies and family nights.



Boxtales Theatre Company: Matthew Tavenianini
Engaging multicultural theatrical performances using storytelling, music, masks,
and movement to present world myths and folktales to audiences of all ages.



The Best Bubble Assembly
Combines the art and science of soap bubbles into an assembly that delights kids of all ages.


Bring Early California to Life: Bruce Buonaruo
Time travel back in time with this interactive multimedia presentation to meet the people who were important in the founding of California.


BubbleMania: Joseph Ferri
Science-in-action is revealed through the world of bubble magic. Science concepts are presented using comedy and bubbles of all shapes and sizes.


The Bully Dudes: Keith Berger & David Prather
A series of thought provoking vignettes using humor and physical comedy to address the very serious subject of bullying.



Bully-Free Game Show: Richard Rumble & Sandee Gee
An action-packed, high-energy show with loads of audience participation designed to stop Bullying, stop Peer Pressure and even stop Cyber Bullying.


The Bully Game: John Abrams
Prevent bullying, repel peer pressure and improve the overall school experience. The Bully Game is a program that's TRULY A GAME SHOW.


The Chameleons: Keith Berger & Sharon Diskin
World-renowned Physical Theater duo captivates young audiences with humorous Magical Mime Theater.


Comic Ventriloquist & Friends: Joe Gandelman
Joe's proven Learning through Laughter technique combines entertainment and a message so kids laugh and learn and retain.


Creative Learning: Jon Pearson
Thinking skills consultant, author and cartoonist shows how art can be used forlearning problem solving, recalling facts, focusing attention, and more!


Ecos de España
Introduces students to Spanish and flamenco dance and music through demonstration, brief descriptions, discussion, and audience participation.



Brock Edwards Magic: Brock Edwards
Using the power of magic to teach students important life lessons, inspire them to make good choices and to encourage reading.



Harlynne Geisler - Storyteller: Harlynne Geisler
Storyteller Harlynne Geisler has told multicultural folktales for hundreds of thousands of elementary school students across the country.


A Historical Journey Through America's Music: Craig Newton
A musical journey through the history of American music, from its roots in English-Irish-Scottish folk songs, to the present rock, pop and whatever.



Storyteller: Michael Katz
Energetic, animated and interactive storytelling. Incredible character voices, inventive movements and rubberlike, expressive face captivates all audiences.


Kites for Kids: Dave Shenkman
An in-school kiting experience that is super fun, motivating, educational
and hands-on.



National Parks Adventurer: Mike Graf
Bring the outdoors into your school with award-winning children's book author, Mike Graf.


The Ocean Adventure: Wayne & Karen Brown
Bring the excitment, beauty and wonder of ocean exploration into your school with the real-life adventures of undersea explorers, Wayne and Karen Brown.



Portable Planetarium: Richard Rumble & Sandee Gee
Bring the universe to your school with the Star Lab™ Mobile Planetarium.



Razzle Bam Boom: Mark Beckwith & Obediah Thomas
The Razzle Bam Boom duo performs a K-6 musical review assembly about five factors that creates success for students in school and in life.



Rockets and Robots: Bob Redman
Rockets and Robots is a unique interactive show that reveals how and why we moon, Mars, and beyond!



The Rope Warrior: David Fisher
An interactive program that puts fun back into fitness. A unique combination of rope jumping martial arts, and rhythmic gymnastics.


School Programs USA: Robinn Lange
"Edutainment", combining an educational and motivational message delivered in a fun and entertaining presentation.


Professor Smart's Science Shows: Todd Victor
An educational, entertaining, exciting and experimental extravaganza using circus skills, storytelling, physical comedy and memorable demonstrations.



Dave Skale: Edu-Tainer: Dave Skale
Magic and laughs are the secret tools for teaching life lessons to kids!



Star Parties: Richard Rumble & Sandee Gee
Night time Star Viewing Parties using state-of-the-art astronomical telescopes.



Street Beat: Ben Hansen
A STOMP-inspired, high-energy, urban percussion group that teaches students the nuts and bolts of music through a standards-based music program.


Greg Trine - Children's Book Author: Greg Trine
Author of hilarious books for kids brings his zany storytelling to inspire reading and writing with visuals and audience participation.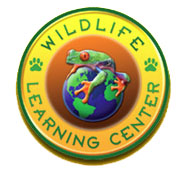 The Wildlife Learning Center: David Riherd
Let the zoo come to you! An enthusiastic team of wildlife educators with a menagerie of living visual aids from around the world.


Barbara G. Wong - Storyteller: Barbara Wong
A variety of live, exotic animals from around the world. Wildlife conservation and biology are taught through experiences.



Zoofari / Wild Wonders: Jackie Navarro
A variety of live, exotic animals from around the world. Wildlife conservation and biology are taught through experiences.


---
| About The Directory | Home | Contact The Directory |